Sometimes an idea hits me while just going through other people's creativity.

Rachelle over at Living Between Wednesdays (a personal favorite comic blogs of mine, by the way) had a very funny write up of Lois Lane #89. Go read it. It's funny. I'll wait.

See? Told you it was funny!

Anyway, my favorite panel from the comic / post was this one: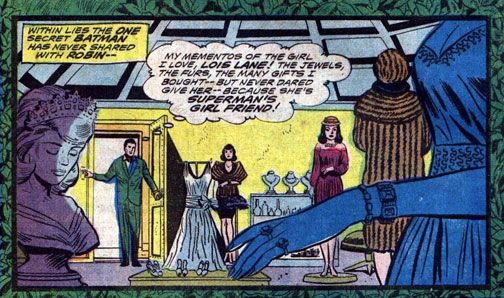 I stared at that panel for a long time. How could I not? It's awesome! How creepy can Bruce get? And more importantly, can I kick the funny up a notch with some bad photoshop editing?
Hmmm... A shrine to Supergirl? Mary Marvel? ... nah.. not funny, just underage creepy. Superman? Too easy. Pied Piper? Too obscure. Catwoman? Too obvious. And not funny. James Gordon? Hmmm.. almost! Bat-Mite? Getting warmer...
Wait! I've got it!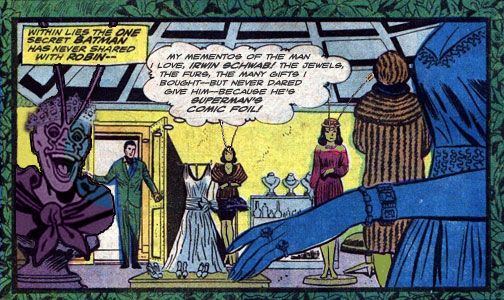 Tee hee.
When in doubt, pull out the Ambush Bug! Always money.