Well, I just finished work and now I'm off to take full advantage of my vacation! I don't think I'll be posting again until Monday, but you never know - it's going to be 100+ degrees here through the weekend and I might get a little sick of camping and head back before then. Or if a dog passes out. Or I run out of beer. And bourbon.

In the spirit of the holiday, I thought I'd leave you all with a reminder of what makes America great: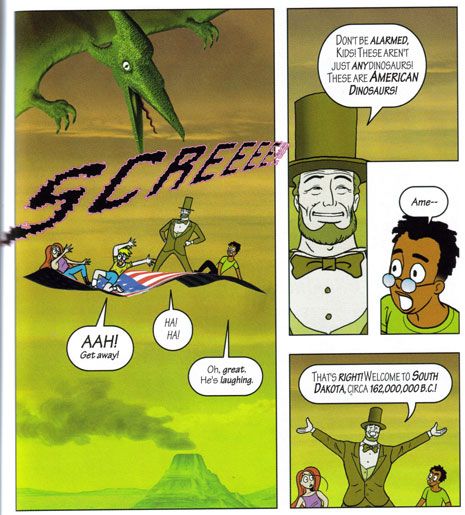 Yes.
American
Dinosaurs.
Kinda brings a tear to my li'l patriotic eye...
*sniff*
Enjoy the holiday, kids!