Hope everyone had a fun time at Comic Con! I wish I was there.. maybe next year. It looked like an "Utter Hoot!", as Mama Soup used to say. In particular, Bully had the cutest li'l story about his admirable search for Ms. Jane Wiedlin (Tagged here), who is also an old never-to-be crush of mine. Sorry, Bully.

Alright then! Fresh off the heels of Jonah Hex: Badass Week, let's get back to the basics with some badly photoshopped comics!

This joke was so good the first time, I thought I'd revisit it! Who knows?!? This may become a running gag for the entire series... Oh! And I see a new issue comes out this week! Whee! I have a plan now! 'Course this week also sees a new issue of Jonah Hex, so I got a choice to make....

Anyway in part II, the Hulk's anger continues, unsatiated...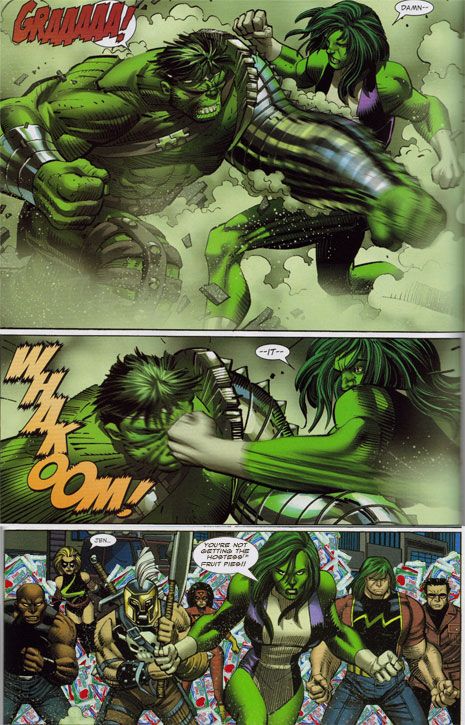 Click for Hulk-Sized
I now have a folder in my "Scans\Temp" area labeled "Fruit Pies." That's funny to me.
Be even funnier if I move it into my "Pr0n" folder...