Bit under the weather today... trust me, the less I describe it, the better. So, nothing too substantial on the postage today.

But so as not to leave you guys with nothing*... I'll leave it at this:

I don't care if you have Super-robots in your fortress. Your Egyptian antique museum wing full of Nth metal? Ha! I laugh! Dwarf Star radiation in your university laboratory? Pffft. None of that means squat! You're all strictly Busch League! You wanna know why?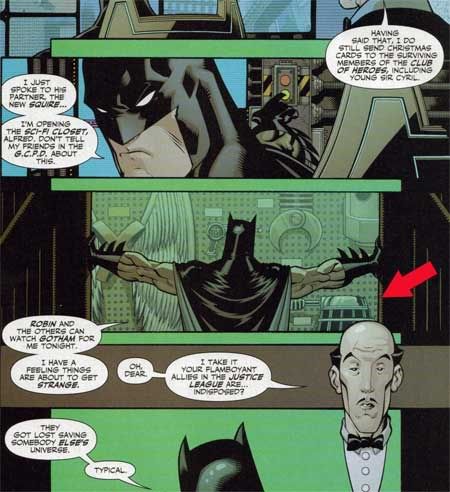 'Cause
Batman
has a
Goddamn Dalek
in his
Sci-Fi Closet.
Absorb that, if you dare!
(And ... is that the head of

The Iron Giant?!?

Jeepers!

)
* Double negatives are the Devil's Tetherball!