So I'm re-reading Grant Morrison's Seven Soldiers series in the recommended order because, well.. it's a Grant Morrison series. I'm sure I missed something the first time around. And I mean something even more substantial than the Dalek in Batman's Sci-Fi closet.

Actually, it reads a lot better all at once this way. The issues did lap each other as they were originally released, and I admit, parts that confused me initially really solidify nicely this time around. If the whole thing left you with a "impressive writing feat... but kinda patchy" feeling back then, read it again through the trades. It's fantastic taken all together. And even more impressive.

Anyway, there's a part in Zatanna #3 where he ties the Sheeda Princess with the Snow White mythos like so: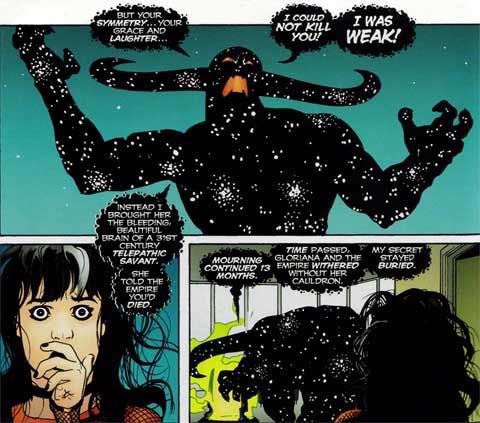 Now... maybe it's just me.. but doesn't this follow?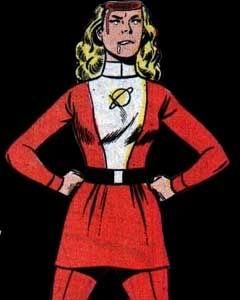 Jus' sayin'
Tomorrow:
Haberdashery Humbug!