As much as I kinda dug the new JLA, it really should've had a scene like this...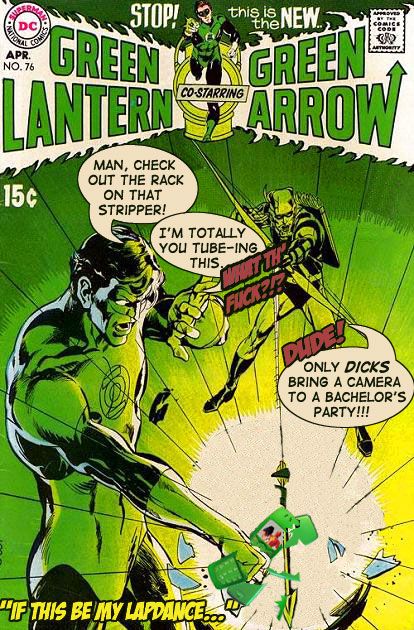 Yes, I was that guy. Let my bad judgment be a lesson for us all.
Hee hee. Messing with classic covers feels kinda naughty. Not quite stripper naughty, but still...

(And, I actually went to the trouble to splice in a little Red Tornado with the actual stripper on the cell phone. That's a joke waiting to happen there, if you think about it...)

hmmm....