Nothing springs to me mind to blog about tonight , but here's me trying to get better at Photoshop....

Original: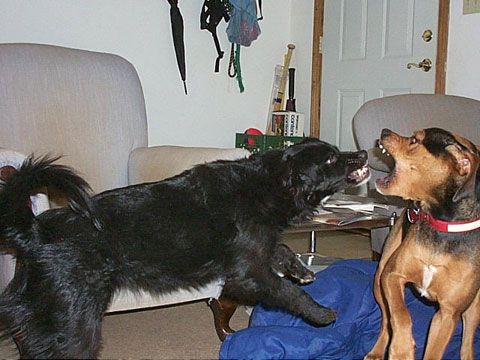 (6 Year Old photo of my doggies at play. Honestly, at play. They're funny.)
Here's me going all Alex Maleev / David Mack on it: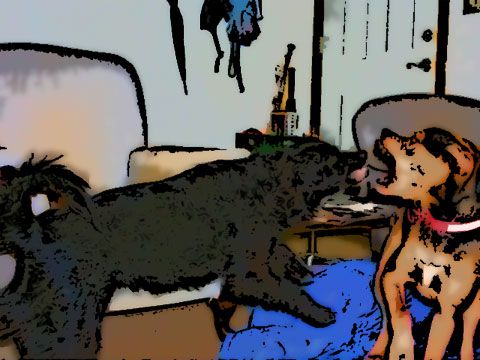 I kinda like it! This is promising...
(Took forever. But, I'm learning.)
Well.. off to a dog walk / Little league game!