Well, still sick. This sucks. Time to re-med.

*Sigh*

But before I pass out, I can at least post some more wacky cross-dressing exploits from Captain Dandy and Li'l Boy Foppinshire.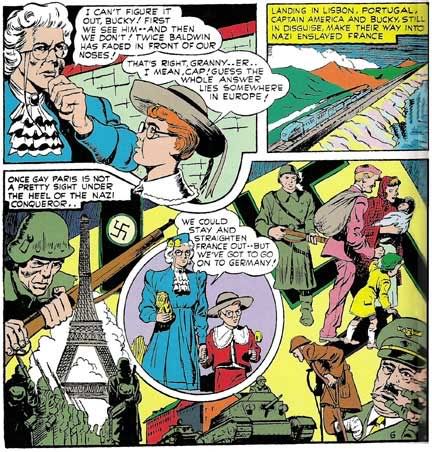 I really must get a better copy of this story.
*Snooorrt*
Heh... straighten out once gay Paris. In those get-ups. That's funny.