Today is the night of the Treasure Valley Roller Girls' Championship Bout!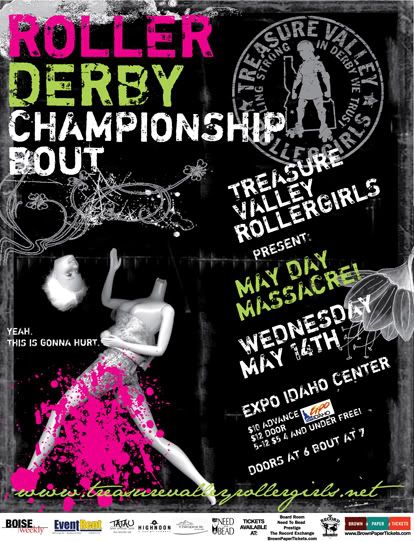 AKA: The Mayday Massacre


So I'm off to officiate the score while SexyNerdGirl acts as rink girl. Or as we affectionately call her, "
The Score Whore.
" It's a lot of fun, and hopefully we'll get through a bout without a major injury this time. Keep your fingers crossed.
I tells ya, these
goils
is
tuff
!
See ya tomorrow!