Sorry for the lack of postage yesterday. I was in the emergency room for most of the afternoon. Nothing serious - just a long, long day ending with an official, "Huh. Don't know what it is, then..."

Still.. I got some free rubber gloves! And tongue depressors! And Bio-chemical hazardous waste in a handy disposable bag!

Nevermind.

Anyway, here's Lois again: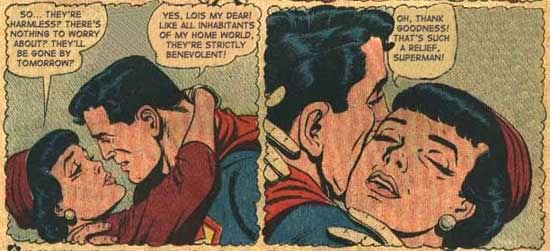 In spite of Superman's reassurances, there's no such thing as "Kryptonite Herpes."
That may be my favorite sentence of the week. I think I'm going to work it into a conversation later.