Hey Kiddies! Heads up!

Even if I only give lip service to the original premise of The Want List, and completely blow off recommending Gud Comiks, I would be completely remiss if I didn't give you a reason to read Marvel Adventures any time Jeff Parker writes it. I don't care if it's an "All-Ages" book... trust me on this one. Look! And laugh!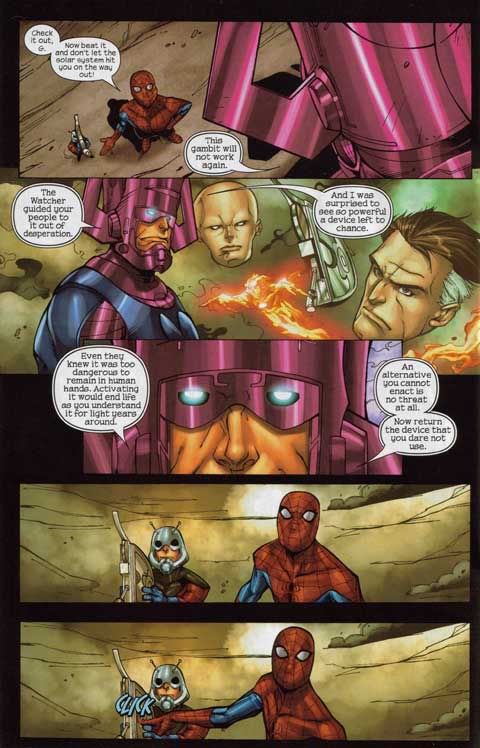 So, yeah. You want that.
More? Alright... There's this: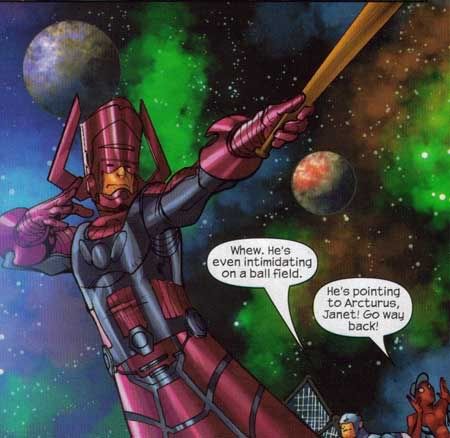 And it all ends when Galactus learns to eat his broccoli.
Kinda.
EDIT:
Completely forgot to mention that all of the above is from the
Marvel Adventures #26.
My bad.