Another day, another missed opportunity to poke fun at wacky comics. Unfortunately, strange days and awkward restructuring at work is forcing me to spend less time goofing around with funnybooks these days. Plus, there's that whole "Holiday" thing...

I'm going to be quite busy in the upcoming weeks, and well.. badly-rendered photoshops will be taking a back door for a bit. Gotta take care of the home front, ya know. So, I'll blog when I can, and I promise to try and keep the quickies coming, at least. Case in point:

Spotted in Jack of Fables #25..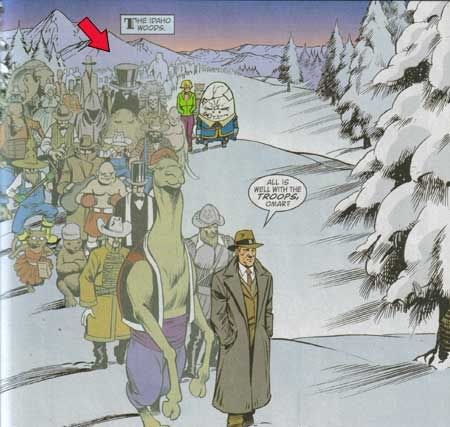 Now, where have I seen that guy before.... Seems awfully familiar...
Hmmm....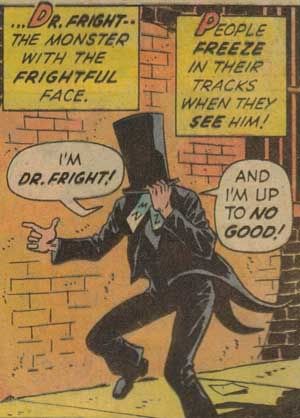 Oh, yeah! Love that guy!
Huh. Didn't know he was in Idaho...
(And, I have no idea if it *really* is Dr. Fright. But I hope so.)