I'm on a mission.

I'm trying to reclaim my #1 Google Internet Search ranking for "Supergirl Upskirt."

(Hi, Googlers!)

Plus, I came across this Adventure Comics beauty of a cover and just couldn't resist.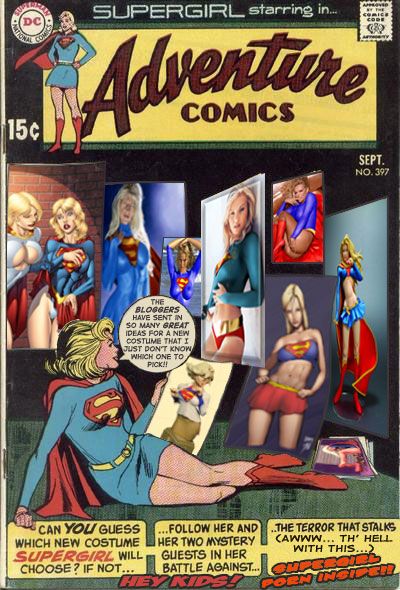 And, it was a fairly easy one to do, which gives me time to prepare to go out tonight, seeing as I have tomorrow off. Because it's my birthday and I've been told I'm going to get drunk and chauffeured around until I embarrass myself. Which should be fairly early on in the evening.
So, I guess I have two missions...