Noticed in the latest Previews, via Sims: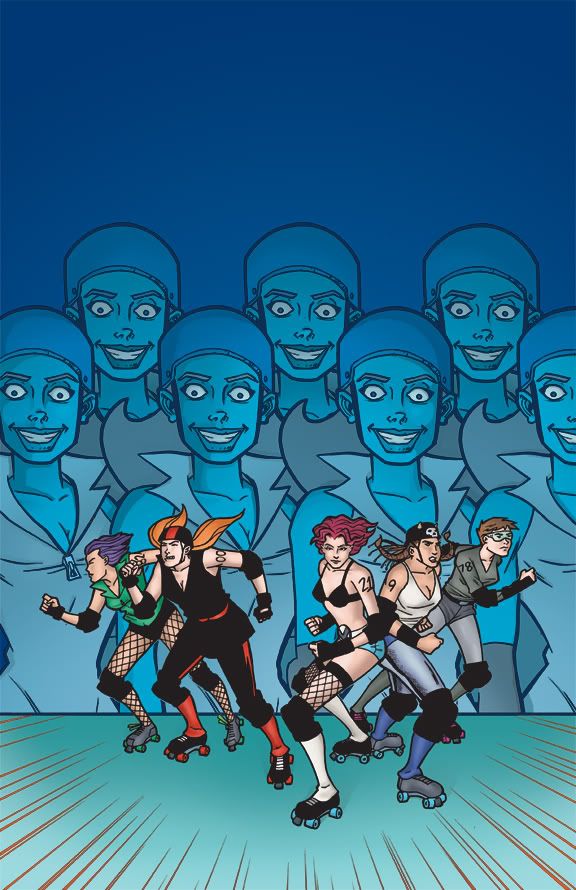 TRUE TALES OF THE ROLLER DERBY: DOPPELGANGER AT THE HANGAR
Written by: Lisa Titan and Nader Absood
Illustrated by: Dennis Culver
Colors by: Pamela Rambo
32 pages, standard, full color interiors
$4.99
Goodie Two-Skates is missing! And who are these new skaters–the freakishly perfect freshies that have suddenly shown up? The Wheels of Justice have to find Goodie and get to the bottom of this mystery before Nationals, or the Icy Blonde will succeed in corrupting the team forever!
So, yeah... I'll be getting a few copies of that. So should you.