Well, it's been quite the busy day! I'm still going through all the new comics I picked up! A nice new selection including Ultimate Spider-Man, Casanova, Daredevil, Morrison's Batman ... I'll need a few drinks before I actually get around to reading Frank Miller's Goddamn Joker though, let me tell you!

Frank always reads better with a buzz on. Particularly whiskey. Neat. Ice is for sissies. Goddamn sissies.

Plus, The Roller Girl and I spent some time at the tattoo artists' place checking out what will eventually be her latest. And brother? It's a doozy, even going from the early sketches. She's pretty giddy about it, actually.

So, because of that, and because it's kinda late for me to make up a completely new Flash Bashing crappy photoshop joke, I instead present another quickie. Only modestly changed for that personal touch.

But still, it is a pretty spiffy Flash cover...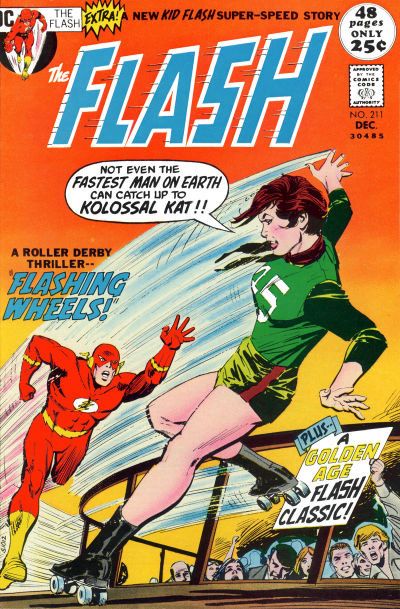 Never piss off a Roller Girl. Trust me.