Sorry 'bout this, but I'm S'posed to cook for tomorrow's cooperate Thanksgiving lunch. And I mean cook - 50+ people!

(And yes, ladies.. I can cook. Like you wouldn't believe. Rowr, Rowr!)

So, instead of the usual photoshop mock-up, here's an actual panel that I've been saving for a while but haven't found a decent use for as of yet: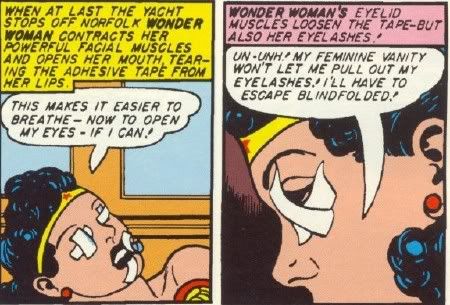 Ah, pre-feminism Wonder Woman.. where are you now?
Suggestions are welcome.. that one's too good to go to waste!