Still in low-content mode. Actually, I was in court yesterday for several hours and just didn't feel like doing anything else after that massive bureaucratic waste of time. Gosh, I hope these guys can somehow be put in charge of my health care! Ug.

Look for something new later this weekend - I'm working on several (read: Two) longer photoshop thingies, both of which are making me laugh as I do them. Hope they turn out like envisioned. And are less work than I think they'll be.

In the meantime, here's a disturbing Jughead panel to ponder over: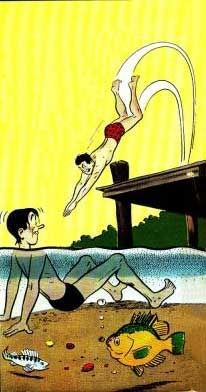 Captions welcomed.
Happy weekend, everyone!