So I finally got around to reading the latest installment of The Goddamn Batman.

Actually, it was the best issue so far. I think this series has hit a turning point and will go in a different direction for the next half dozen issues. Make more rational sense and tread less over-the-top. Which is a bit of a shame. No reason for me thinking that, I just have a goddamn feeling.

And, since it is still my favorite comic to mess with, I give you this...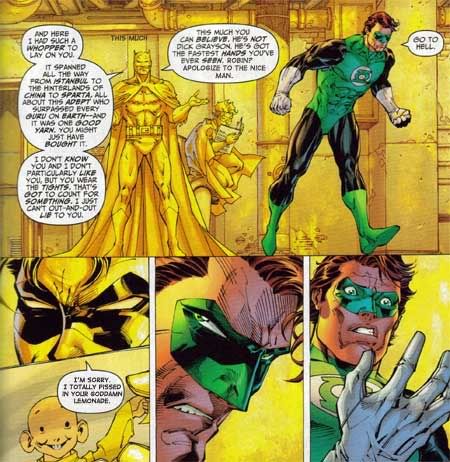 Mmmmm... Lemonade... That cool, refreshing drink...
(I

did

Google for a Green Lantern Spit Take image.. but alas...)