Saint Patrick was a gentleman,
Who through strategy and stealth,
Drove all the snakes from Ireland,
Here's a toasting to his health.
But not too many toastings
Lest you lose yourself and then
Forget the good Saint Patrick
And see all those snakes again.
'Beannachtam na Feile Padraig!'
Happy St. Patrick's Day!

Happy St. Patty's Day, ya toffs!

(Actually.. does "ya toffs" even mean anything? I just made it up. Sounds good, though..)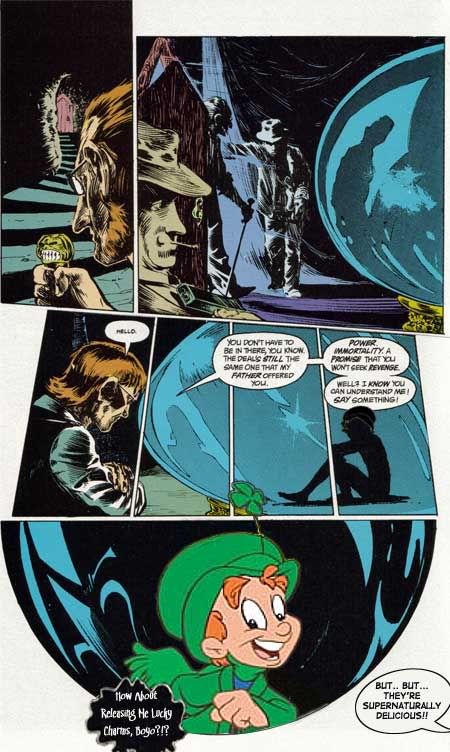 And - special individual Comics Blogosphere toasts to ....

Adam -
May the saddest day of your future be no worse than the happiest day of your past.

Sally -
May you get all your wishes but one, so that you will always have something to strive for!
Sea -
May you always feel the desire to kiss your child goodnight -- even if she's already asleep.

SexyNerdGirl -
May the hinges of our love never grow rusty.
Now.. off to deplete the fridge of some Guinness...
Slán agat!