So... what'd I miss?

Let's see... Big summer cross-overs are done. That's good. Comics are now $3.99?!? Criminy!! The Watchmen movie "potential boatloads of cash" lawsuit has been settled. Ehh. Batman died...

What, again!? Sheesh!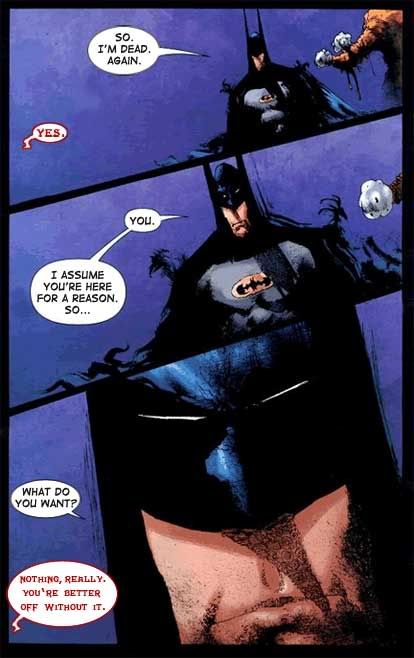 Later...
Man, I love that World's Finest cover! And
fun Batman.
'course, I kinda like the Goddamn one, too...